Getting a good night's sleep is key to staying healthy and well. Yet, roughly 62% of adults worldwide feel that they don't sleep well when they go to bed.
Sleep deprivation can wreak havoc on your body, making you tired and lethargic during the day. It can even lead to more serious health conditions.
Find out how to sleep better by making simple lifestyle changes, such as adopting a pre-sleep routine or optimizing your bedroom environment, so you can wake up refreshed and ready for the day ahead!
1/ HAVE CONSISTENT SLEEPING HOURS
An important part of sleep hygiene is having regular sleeping hours. Consistent sleep hours maintain your body's internal clock so that it becomes easier to fall asleep and wake up feeling refreshed.
Set a regular bedtime and waking time and try sticking to this routine as much as possible, even on weekends. If you suffer from insomnia, you should also avoid daytime naps, as this can further disrupt your sleep schedule.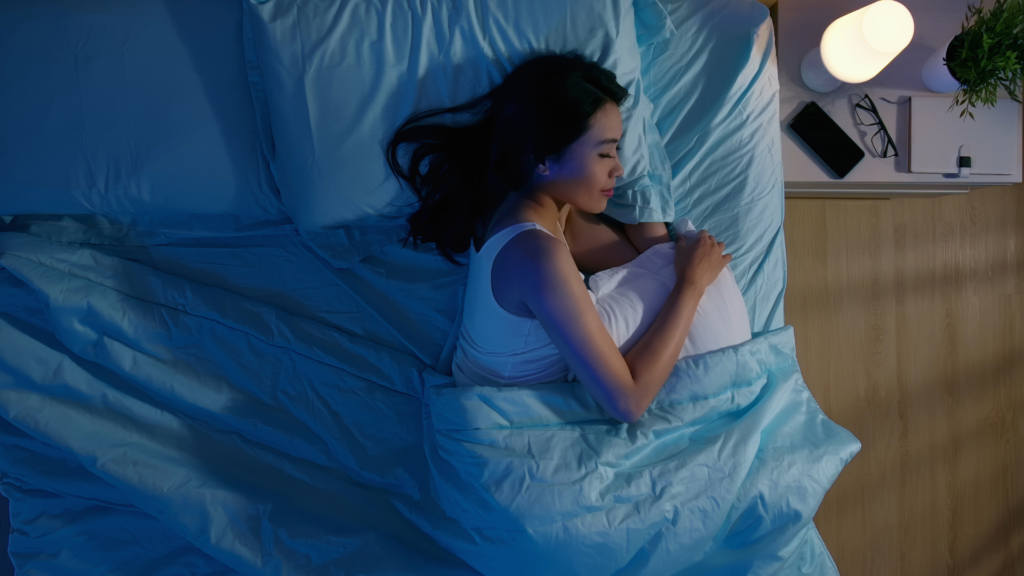 2/ ADOPT A PRE-SLEEP ROUTINE
You can also put together a pre-sleep routine, to get your mind and body ready for sleep. Build this around relaxing activities that help you to wind down. This can be diming the lights as it gets dark out, writing down to-dos and other thoughts that might keep you up at night, or doing some light stretches.
And most importantly: remember to put away your phone and computer, as blue light from electronic devices can affect your body's natural sleep cycle.
3/ OPTIMIZE YOUR BEDROOM ENVIRONMENT
Try to minimize external noise, light, and artificial lights from devices like alarm clocks. Make sure your bedroom is a quiet, relaxing, clean, and enjoyable place.
Body and bedroom temperature can also profoundly affect sleep quality. Test different temperatures to find out which is most comfortable for you. Around 70°F (20°C) is best for most people.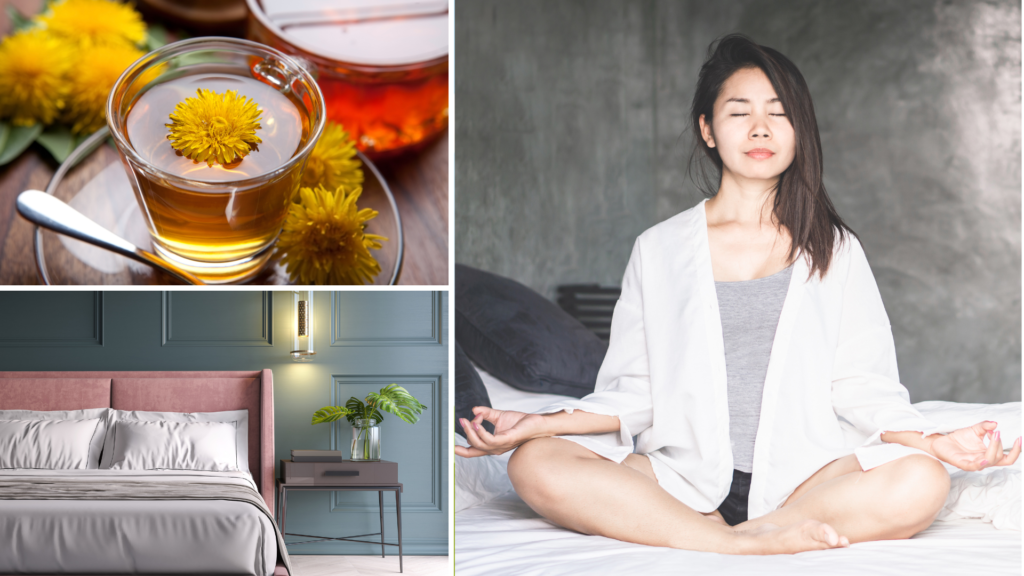 4/ AVOID STIMULATING ACTIVITIES BEFORE BEDTIME
Minimise caffeine intake 5 to 6 hours before bedtime. And for those who like to exercise after work, aim to finish your workout at least 1 hour before going to bed. This gives your body enough time to cool down and relax, so that you can have a peaceful slumber.
5/ LEARN TO MANAGE YOUR STRESS & TRIGGERS
Last but not least, sleeplessness can be caused by stress and worry. This causes your mind to be more active when you're trying to fall asleep. Practising good stress management skills will help you control these emotions, through meditation, progressive muscle relaxation techniques, breathing exercises, aromatherapy etc.
For further medical advice, you can also consult online our licensed doctors.
With Dr Hippo, our telehealth platform available in Thailand, Malaysia and Singapore, consult online one of our trusted doctors anytime and anywhere.
From helping you understand your symptoms up to medication delivery*, we got you covered:
Easy to use: no app or software to download
Fast: get a confirmed appointment right away
Safe and confidential
*where available and allowed